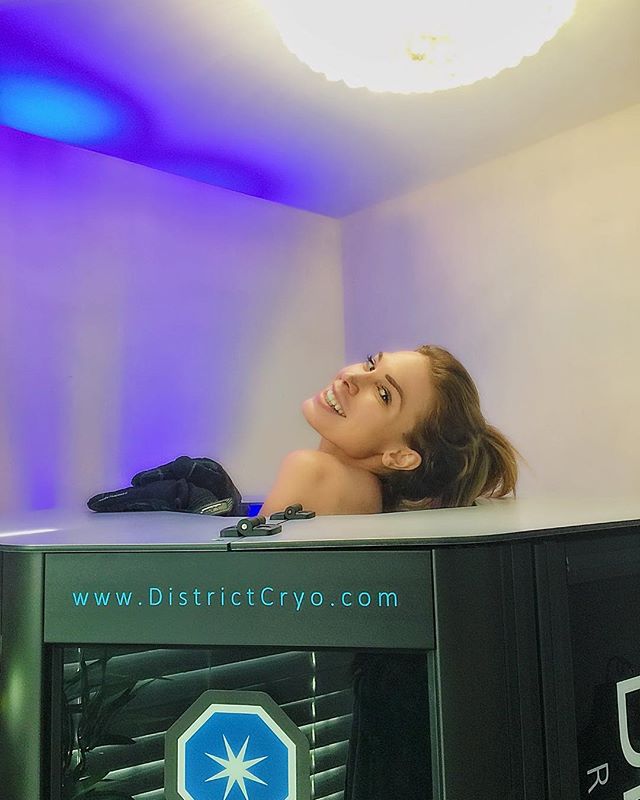 19 Apr

Welcome DistrictCryo to Synergy

Join us in welcoming DistrictCyro to our space! Come on in for a full body cryotherapy experience!


What is Cryotherapy and why should I do it?  Whole Body Cryotherapy (WBC) is a revolutionary method of cold therapy involving 2-3 minutes of exposure to subzero temperatures ranging from -200°F to -300°F.   This is not a medical procedure, but a radical, non-invasive option for people seeking exceptional results.

Some of the benefits include the following:
Improves recovery time during training and from injury

Increases energy levels and stamina

Reduces inflammation throughout the body

Relieves pain in joints and muscles

Improved muscle fatigue and sustained performance
Helps treat the following:
Arthritis

Fibromyalgia

Tendonitis

 and joint inflammation 

Psoriasis

Depression, anxiety, and stress

Sleep disorders

Postoperative recovery
How Much:  $69.00 for an Introductory Two Session Package
This rate is LIMITED TO 25 SESSIONS, SO CALL NOW!  Must make an appointment by calling (202)232-4036 or emailing info@districtcryo.com.
Look forward to seeing you for an amazing recovery experience!